Semi-Custom Cabinets
For Multi-Family Units
Species Available
Rigid Thermofoil

Thermo Fused Melamine
Our Specialties
New Construction

Remodels / Restoration

Kitchens/Bathrooms
At Bass Cabinet, our goal is to be your end-to-end solution for custom & semi-custom cabinetry.
We lead the industry in high-quality products, on-time installation, & turn-key service.
Quality Products
Quality cabinets begin with superior engineering & production. With our US-based state-of-the-art manufacturing facility, Bass Cabinet has been able to set the global standard for well-crafted RTA cabinetry — and produce the quality, durability, and craftsmanship you look for in cabinetwork.
On-Time Installation
We understand that your reputation, project costs, and customer satisfaction are all on the line, so we pride ourselves on our ability to give you delay-free solutions. For over 40 years, Bass has led the cabinetry industry in on-time deliveries & installation.
Turn-Key Services
Our turn-key cabinetry solutions offer the convenience, cost savings, and quick turnaround you're looking for — not to mention peace-of-mind. Our ready-to-use cabinetry solutions are available for immediate, full-service installation.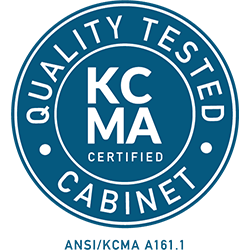 ANSI/KCMA Certified
Bass Cabinets have been extensively tested according to the rigorous standards set forth & governed by by the American National Standards Institute & the Kitchen Cabinet Manufacturers Association
Request Samples
Find the right cabinet and hardware for your needs
Request a Bid
We're happy to serve you with a no-obligation bid

Browse Cabinet Collections
Browse our fine cabinetry collections with multiple species, finishes, styles, and colors to choose from — everything you need to build your perfect cabinetry solution.