Bass Cabinet
Manufacturing
Your End-to-End Solution for Custom & Semi-Custom Cabinetry. We lead the industry in high-quality products, turn-key service, & on-time delivery.
Follow us on
Telephone
Factory & Showroom
7447 E Ray Rd
Mesa, AZ 85212
Mailing Address
4904 S Power Rd, Ste. 103-621
Mesa, AZ 85212
Regional Offices
(by appointment only)
Nevada
1421 E Sunset Rd, Ste 2Las Vegas, NV 89119
(702) 330-0218
California
7001 S Central Ave #1650Los Angeles, CA 90001
(480) 280-8536
Colorado
3882 John AveCastle Rock, CO 80104
(480) 280-8536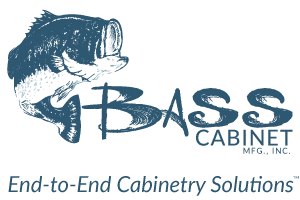 Hours of Operation:
Our team is standing by and available to answer your questions and/or address any comments or questions. Our goal is to make sure you get the right cabinetry solution for your needs, so don't hesitate to let us know how we can help!
Registrar of Contractors
In order to protect your health, safety, & welfare, Bass Cabinets is dedicated to providing quality construction services in both commercial and residential settings. Before you hire a cabinet contractor, be sure to read these recommended steps.
Arizona ROC License (Class CR60):