New Construction &
Remodeling Services
Semi-Custom Cabinets

Custom Cabinet Design

On-Time Installation

In-Stock Program
Multi-Family Units

Commercial Solutions

End-to-End Distribution
At Bass Cabinet, our goal is to be your end-to-end solution for custom & semi-custom cabinetry.
We lead the industry in high-quality products, on-time installation, & turn-key service.
Multi-Family Units
We are cabinetry experts specializing in new construction and remodeling for large apartment communities.
Commercial Solutions
We offer cabinet solutions for many commercial industries — including hospitality, healthcare, education, & more.
Bass Cabinet is your one-stop shop for custom and semi-custom cabinetry
Custom RTA Cabinetry. Worldwide Distribution. Record Time.
End-to-End Distribution
Our exclusive "Flat-Pack" distribution will allow for cost-effective, high-volume shipments for all of your cabinetry needs.
Our growing distribution channels and state-of-the-art supply chain system will allow us to deliver labeled, custom and semi-custom RTA cabinetry in record time — across the US, as well as select locations in North America and overseas.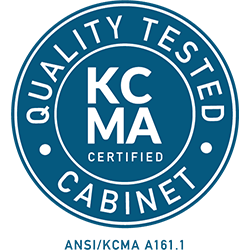 ANSI/KCMA Certified
Bass Cabinets have been extensively tested according to the rigorous standards set forth & governed by by the American National Standards Institute & the Kitchen Cabinet Manufacturers Association
Request Samples
Find the right cabinet and hardware for your needs
Request a Bid
We're happy to serve you with a no-obligation bid

Browse Cabinet Collections
Browse our fine cabinetry collections with multiple species, finishes, styles, and colors to choose from — everything you need to build your perfect cabinetry solution.